40 years of expertise in supplying drinking water to rural and peri-urban Africa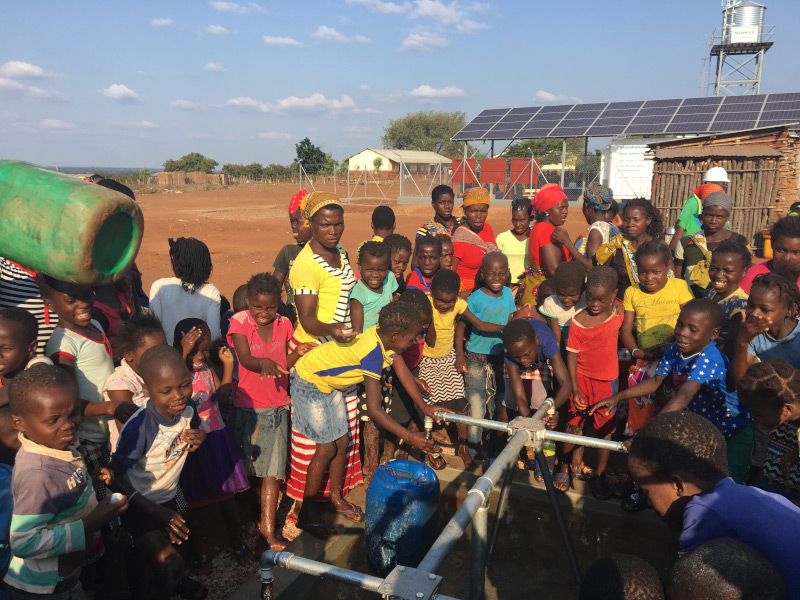 We design, supply and install drinking water supply systems in rural Africa. We work in collaboration with African collectivities and local authorities, international agencies and United Nations agencies. We also work with a number of Non-governmental Organisations (NGOs) as part of emergency, post-emergency and development programmes.
Our extensive decentralised after-sales network guarantees users the availability and long lifespan of their equipment, whether it be manual pumps or drinking water supply systems.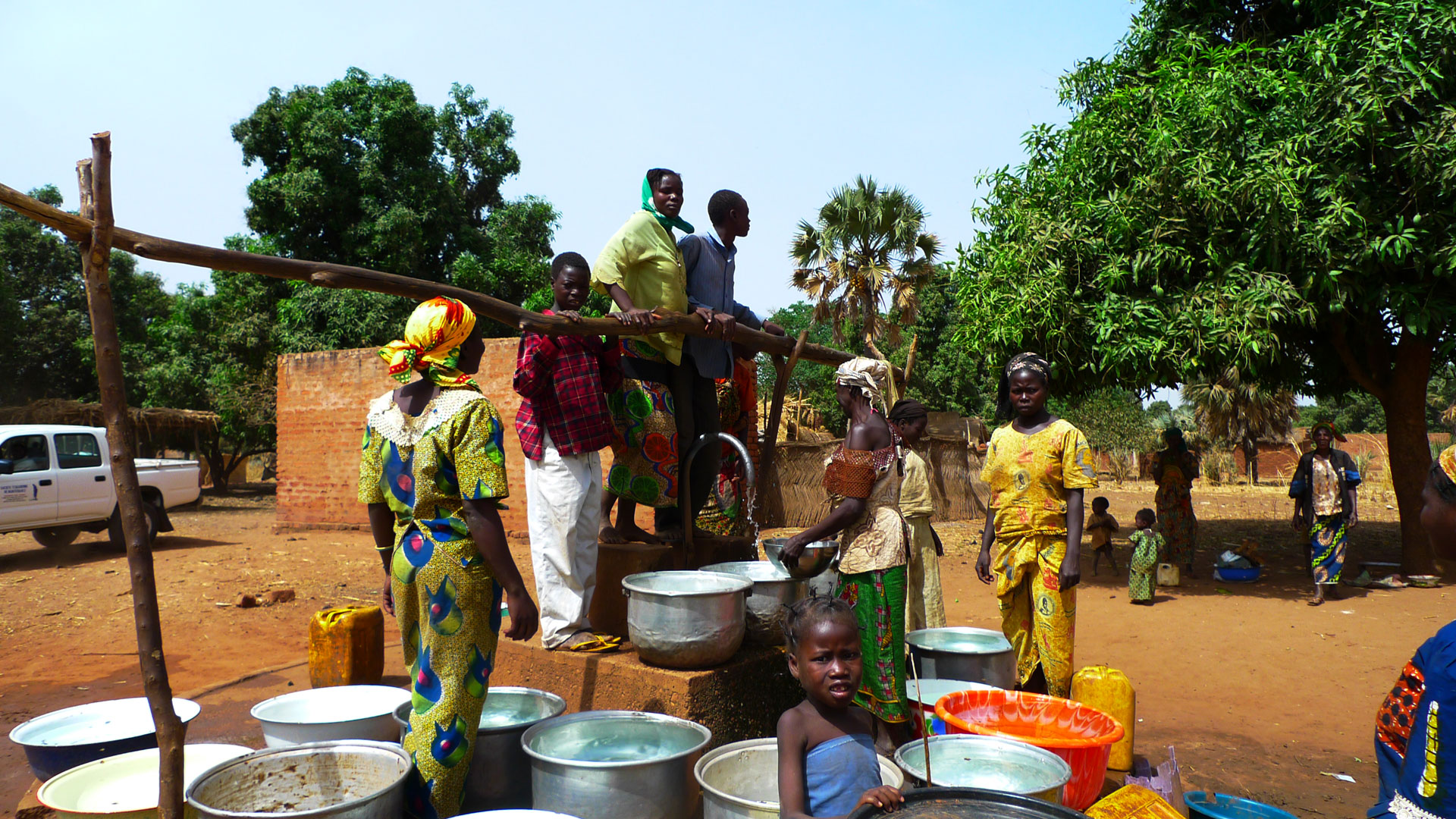 Manual pumps: 40 years of innovation, economical, durable, easy maintenance, local after-sales network
Ten times lighter than conventional manual water pumps, it can be assembled and disassembled by a team of two in just a few minutes, without the need for lifting equipment
Easier maintenance than conventional water pumps. The wear parts are installed at the surface and not at the bottom of the borehole
The VERGNET HYDRO manual water pump is guaranteed against corrosion. All parts are manufactured using rust-proof materials
The cost of the pump is very low in the long term (pumps have an average service life of 15 years)
After-sales service (3,500 repair technicians) is decentralised to 35 countries with clearly identified contacts
Drinking water supply systems: 20 years of expertise, a dedicated team, tailor-made and environmentally friendly solutions
In line with the new demands of the water supply sector in rural Africa, VERGNET HYDRO has developed solid expertise in the construction of drinking water supply systems, particularly solar power, from the pumping system to the tap. In 20 years, the company has installed more than 10,000 km of pipes. This expertise currently generates the majority of our turnover and we have a dedicated team of ten engineers and technicians for this activity. The company's solar expertise goes beyond the pumping systems. VERGNET HYDRO also provides solar powered solutions for the treatment or management of drinking water services.
Invitations to tender for rural hydraulics projects to which VERGNET HYDRO responds often specify pumps that are oversized or distribution systems that are inefficient with regard to the real needs of populations. Wherever possible, our group's technical teams propose alternatives that are more energy efficient and have a lower environmental footprint.
Where it is financially viable, our teams will always choose a solution powered by solar energy over a solution powered by fossil fuels.
We also choose materials (stainless steel, galvanised steel, etc.) that guarantee that all the facilities we install are free from metal particle pollution.
Our certifications
VERGNET HYDRO is ISO 9001 – version 2015 and ISO 14001 – version 2015 certified for all the activities of the company. Our quality and environment management system (QEMS) makes it possible to:
Meet our customers' quality requirements and improve their level of satisfaction
Comply with regulatory requirements
Achieve continuous improvement of our overall performance
Make our employees aware of our impact on the environment